The Amnesty International Human Libraries – With Openness Through Reading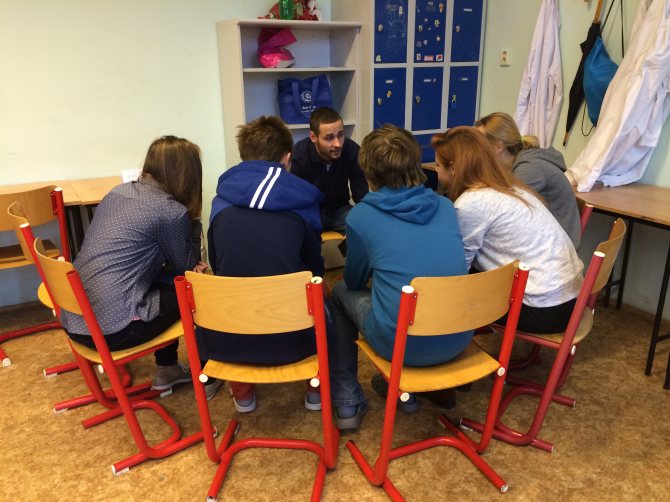 About the project:
The Amnesty International Human Library – Openness Through Reading is an educational project of Amnesty International Czech Republic (AI) focused on the prevention of discrimination, racism, xenophobia and extremism.
In the Human Library students do not borrow standard books, but also people, "Human Books". They read their Human Books differently from the way they read normal books, that is, by interviewing them and listening to them sharing their life stories. The Human Books are people representing a variety of ethnic, religious, sexual and other minorities living here in the Czech Republic.
The project is unique mainly because it is not made up of lecture-like activities. Rather, it is an open dialogue where opportunities arise to directly confront one's own attitudes. Meeting and talking with Living Books helps people from the majority population overcome communication barriers with minorities and fosters their mutual understanding. The program enables students to meet people they would either not ordinarily meet or not be able or willing to talk to for various reasons. Human Libraries also make it possible for students to think about questions of discrimination, social marginalization, extremism or racism in their context and based on personal experiences, helping them overcome prejudice and stereotypes.
Who can students meet in the Human Library project?
Representatives of ethnic minorities
Refugees and migrants
People with disabilities
People with a minority sexual orientation
People with minority religious beliefs
People with experience with drug abuse
Homeless people
What are Human Libraries made of?
A Human Library: the meeting place changes with each Human Library. There is no fixed place the Library is based at. It can be organized in schools and it can take place in classrooms or the school library. Simply, it has to be a place where the Human Libraries can meet and talk to students for a while.
Human Books: people with an interesting personal story, often representatives of minorities, who face a variety of prejudices, forms of discrimination or social marginalization. The Human Books share their life story and experiences, answer questions and also ask them. They lead an open dialogue and help increase understanding of differences, distinctions and diversity. They enrich others and also learn from them.
Readers: students, teachers or anyone else who wants to understand better the situation of minorities in the Czech Republic. Readers choose the story that interests them most and then enter a friendly dialogue with the Human Book. The Reader listens to the Book´s story and then has the opportunity to ask questions. This helps to tackle the Reader's own prejudices and stereotypes.
Librarians: people who make sure the event runs smoothly, generally university students. It is their responsibility to take care of the Human Books and the premises on which the event is taking. They help students choose their books and they assist during respective readings. They make sure the loan period is not exceeded and that the rules of the Library are observed. They make sure the Human Books have everything they need.
The idea: The Human Library project was conceived by members of the Danish "Stop the Violence" movement which was founded in 1993 by a group of friends as a reaction to one of them having been stabbed. The first Library event took place during the Rockslide Music Festival in 2000. It was a very positive experience noted by the Directorate for Youth of the Council of Europe in Budapest. The Directorate supported its realization during the Sziget Festival in 2001. Since then, the idea has been spreading across the world and been adapted in many different countries. The main idea, teaching people not to judge books by their covers and enabling contact between majority and minority groups, remains, however, unchanged.
Kontakty: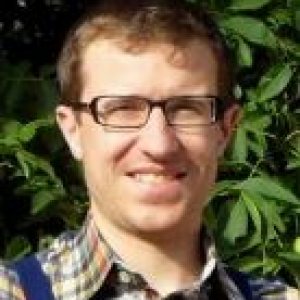 Jiří Bejček
Manager Email: jiri.bejcek@amnesty.cz Phone: +420 607 023 305
Novinky
24.2.2020

Vláda USA by měla zrušit rozhodnutí odebrání víz renomovanému vyšetřovateli v oblasti lidských práv Eyalovi Weizmanovi.

21.2.2020

24. února se bude rozhodovat o vydání spoluzakladatele WikiLeaks z Velké Británie do USA.

21.2.2020

Proces byl odročen! Soud se znovu sejde až 3. dubna. Naše kampaň proto pokračuje.

20.2.2020

5. února 2020 jsme se dověděli, že teheránský soud snížil Yasaman Aryaniové a její matce Monrieh Arabshahiové trest odnětí svobody na devět let a sedm měsíců.

17.2.2020

Ve středu proběhne v pořadí už jedenácté slyšení Büyükadského procesu. Zřejmě se definitivně rozhodne o vině a nevině.
Úspěchy
25.2.2020
Myanmar: Filmaři hrozí za příspěvky na sociálních sítích čtyři roky vězení: @ Myanmar

Režisér a dokumentarista Min Tchin Ko Ko Ďi byl 21.2. 2020, dva měsíce před oficiálním vypršením trestu, propuštěn na svobodu. Ještě v listopadu mu přitom hrozily další dva roky vězení.