This is only a preview of unpublished case!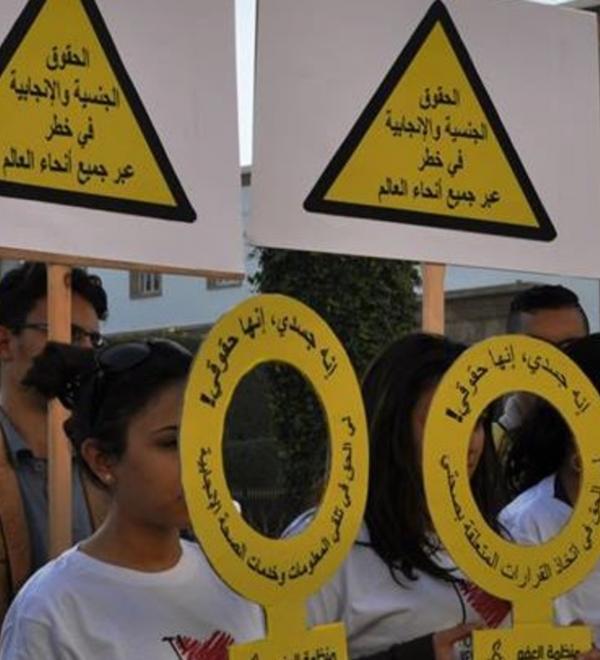 My body, my rights: Stop the impunity of sexual violence
Morocco, action created 25.6.2014, petition is active
16-year-old Amina Filali of Morocco was forced to marry the man who raped her. Under Moroccan law, this would "cleanse" the crime. Amina committed suicide instead. Do not let something like this happened again!
Algeria and Tunisia still hold valid provisions that allow perpetrators of rape to escape punishment by marrying their victim. In Morocco, a similar law is now cancelled - thanks to a relentless campaign of human rights organizations including Amnesty International. Yet Moroccan law protects rape victims only adequately. We strive for the partial amendments of laws in these countries and to take further measures to protect rape victims instead of rape offenders.
What do we want?
Change discriminatory laws:
• Repeal articles 326 and 227 in the Algerian and Tunisian Penal Code;
• The repeal of Article 488 of the Moroccan Penal Code, and thus removing to punishment of perpetrators of rape based on the victim's virginity;
• Changing the definition of rape so that it corresponds with international law, making it gender neutral, and not requiring the presence of physical violence or evidence of it;
• Recognition of rape in matrimony as a specific criminal offence;
Providing support to victims of rape:
• The introduction of statutory remedial measures that are sensitive to the needs of rape victims;
• Trained representatives of the police, courts, lawyers and health professionals so that they can address the plight of rape victims sensitively, confidentially and without discrimination;
• Making health and social services
In January 2014 the Moroccan parliament unanimously voted to amend Article 475 of the Criminal Code, which in practice allow sex offenders to avoid punishment by marrying their underage victims. Changing the law came two years after the then 16 year old Amina Filaliová committed suicide due to a forced marriage to a man who raped her. Though this change in the law came too late for Amina, it is still a significant step towards promoting the rights of women and girls in Morocco and Western Sahara.
Discriminatory legal provisions in Algeria, Tunisia and recently in Morocco allow rapists to escape prosecution for the offence of rape by marrying their underage victim. These laws can be used to conceal the crime, instead to protect victims. In Morocco and Western Sahara this legislation in January 2014 finally changed. Morocco, however, remains unable to adequately protect victims of sexual violence.
It is therefore imperative that Algeria, Morocco, Western Sahara and Tunisia ensure the improvement through prevention of sexual violence and legislation. They must protect victims of sexual violence and allow them access to effective measures to help them to seek justice through legal means. Comprehensive legal reforms are a necessary part of the solution of sexual violence against women and girls.