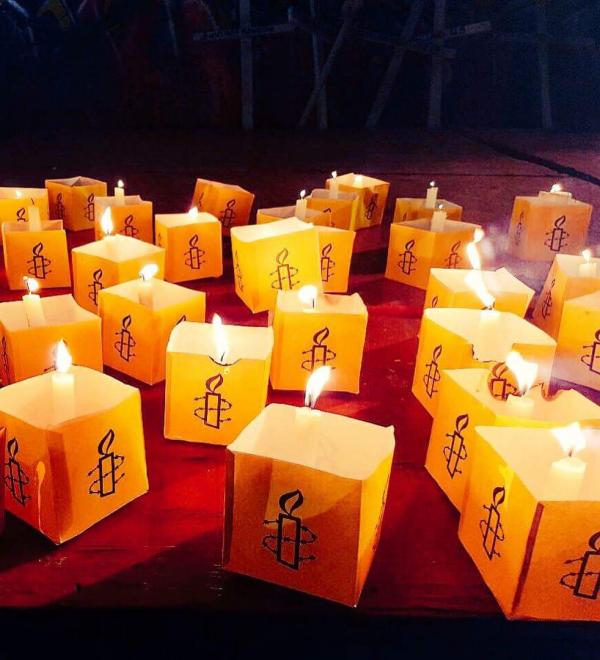 Support Syrian refugees
Syria, action created 5.1.2015, petition is active
The conflict in Syria has sparked one of the greatest humanitarian crisis today. At the same time, it has launched the largest refugee wave since the Rwandan genocide. 2.5 million people - one in ten Syrians - has fled the country. Half of them are children, and they need our help. They need to find a safe haven in Europe.
A large number of Syrian refugees cannot seek protection in Europe, and most of them continue to languish in deplorable conditions in the countries bordering with Syria. In poorly equipped refugee camps, they suffer from a lack of basic needs, including limited access to food and medical care. There are safe and legal ways in which refugees could be able to get out of the region, but complicated visa restrictions and inflexible administrative procedures for family reunification prevents them from getting refugee status. European states have allocated entirely insufficient number of places to stay humanitarian refugees and their resettlement.
In Europe, so far, only 3% of refugees have found protection.
Why should the Czech Republic help?
Given the scale of the humanitarian disaster, we have to change our attitudes and provide safe haven to Syrian refugees. Of the approximately 2.4 million refugees, half are women. There is an urgent need for support for the Syrian refugees to be provided by all the EU nations, including the Czech Republic. Amnesty International and the Organization for Aid to Refugees therefore forward the Europe-wide petition call to Prime Minister Bohuslav Sobotka of the Czech Republic to provide shelter for at least 1,000 of the vulnerable Syrian refugees.
How can the Czech Republic help?
The Czech Republic can make a gesture of solidarity and take a thousand refugees. This requirement is bearable, because only a few hundred asylum seekers enter the Czech Republic each year, but the country has the necessary facilities for the reception of these refugees. In comparison, Bulgaria is much less well equipped than the Czech Republic, but is currently hosting several thousand Syrian refugees in entirely unsatisfactory conditions.
Case background
Syrian refugees seeking safety in Europe often have no choice but to risk their lives in the hands of smugglers or take a life-threatening journey across the sea. Those who survive the perilous journey to Europe are often sent back by the coastal guards. Regardless of the risks that they face in Syria, 97% of Syrian refugees remain in the region, unable to obtain their basic needs. Approximately one million Syrian men, women, and children have tried to find protection in Lebanon.
The Free Syria's Silenced Voices campaign is a response to the unending suffering of Syrian refugees. This Europe-wide campaign is being led by the European Council on Refugees and Exiles (ECRE). For more information, or to get involved, visit their website at www.helpsyriasrefugees.eu. Amnesty International and the Organization for Aid to Refugees are also participating in the campaign.