This is only a preview of unpublished case!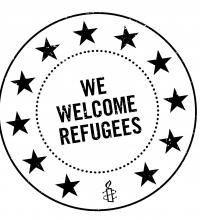 The Czech government and the European Union must show their humanity towards refugees
Czech Republic, action created 1.1.2017, petition is active
We are currently facing the biggest refugee crisis since World War II. Millions of people are fleeing the bombing and use of chemical weapons in Syria, the torture and enslavement in Eritrea, and other violence present in their home countries.
From January 2015, more than 411,000 people - mostly refugees - have embarked on the dangerous journey of seeking refuge in Europe. Over 2,900 people have died on these journeys. But even as the survivors of these journeys arrive in Europe, their suffering is far from over. This is unacceptable.
The true refugee crisis does not occur in Europe, but at its borders. Lebanon, for instance, received over a million Syria refugees - a quarter of its population. Even countries like Pakistan, Ethiopia, and Chad accept large numbers of refugees that, in comparison to how many refugees European countries receive, is simply embarrassing for Europe.
Amnesty International therefore calls on European leaders who have negotiated on 14 September 2015 and 15 October 2015 to adapt measures that will effectively and efficiently respond to the current refugee crisis. Amnesty International asks that these leaders ensure that upon arrival in Europe, these refugees will receive the support and protection to which they are entitle, but do not necessarily need .
Amnesty International calls:
For the EU to rapidly and significantly increase the capacity for the emergency reception of refugees in the first country they arrive;

For the Czech Republic to be fully involved in the crisis relocation plan by accepting more refugees and asylum seekers who are arriving in Europe;

For the EU to commit to improving its ill-functioning asylum system, including the creation of a more equitable mechanism of sharing responsibility for asylum seekers among all Member States, and to ensure legal and safe routes to Europe, especially by broadening its resettlement programs for the most vulnerable of refugees.