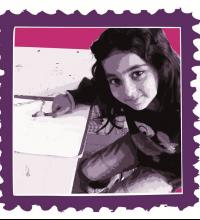 Romani children in Slovakia face segregation at schools
Slovakia, action created 4.9.2013, petition is active
Right now in Slovakia Romani children are being placed in segregated schools and classes. They're being put there solely because they are Roma. These schools and classes often offer inferior education, which means these children are being denied a real chance in life.
Instead of school being a place of learning and development Romani children are in schools that set them up for a future of humiliation and stigma based on their ethnicity.
The discrimination and segregation of children in schools is wrong. It is also prohibited under international human rights law and European Union law.
The good news is that legislation exists in Slovakia to stop this from happening, but unfortunately the government is failing to enforce it despite promises. Join us in calling on the Prime Minister of Slovakia to enforce the law and ensure the prohibition of discrimination and segregation of Roma children is more than empty words on paper.