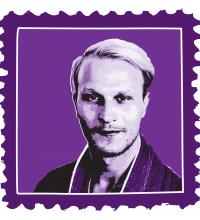 LGBT Activists are Discriminated Against in Belarus
Belarus, action created 6.11.2013, petition is active
Ihar Tsikhanyuk was questioned, beaten, and subjected to threats of abuse for being gay by the Belarusian police after his unsuccessful attempt to register the LGBTI NGO Human Rights Center Lambda in January 2013. The police attack has gone unpunished. Amnesty International believes the refusal to register the NGO and the attack on Tsikhanyuk were the result of discrimination based on his sexual orientation.
Ihar Tsikhanyuk, an LGBTI activist who is an open advocate of homosexuality was denied the right to register a non-governmental organization, the LGBTI Human Rights Centre Lambda in January 2013. He was subsequently investigated by the police, beaten, threatened. Shortly thereafter, following an inquiry by the hospital treating him for an ulcer, the police released him without charge.
Amnesty International reported that two officers took Tsikhanyuk from the hospital to the police station. They asked him to describe his phone, car, and shoes. When he refused to answer some of his questions, the police beat him before driving him back to the hospital. Tsikhanyuk filed a complaint, but was dismissed for lack of evidence. The activist appealed, but his appeal was also rejected.
Case background
The case of Ihar Tsikhanyuk is one of the examples that illustrate the problems facing the Belarusian members of the LGBT community because of their sexual orientation. Although Belarus was third of the former Soviet bloc countries to cease punishment for homosexuality (in 1994), the authorities make no effort to ensure the rights of the LGBT community in practice. There is currently no registered organization in Belarus defending LGBT rights.