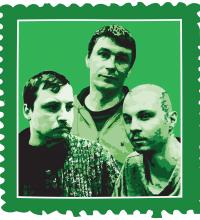 Three Russian Activists Detained After Peaceful Demonstration
Russia, action created 2.12.2013, petition is active
Following a peaceful protest demonstration on Moscow Bolotnaya Square, which took place in May 2012, on the eve of the inauguration of President Putin, 3 men were arrested. Amnesty International considers all three activists to be prisoners of conscience, detained solely for peacefully exercising their right to peaceful assembly and association.
On the eve of the inauguration of President Putin, 6 May 2012, previously announced protest actions took place in Moscow's Bolotnaya Square. Several protesters were arrested and later released. In the coming months, however, a continued wave of arrests occurred because of public participation in riots or violence against the police. Most of those arrested have been in custody since May 2012, but some have been released on bail or ordered placed under house arrest. Thirteen demonstrators are still awaiting trial. According to Amnesty International at least three of them - Vladimir Akimenkov, Artjom Saviolov and Mikhail Kosenko - are prisoners of conscience, detained only for the peaceful expression of their political beliefs.
Vladimir Akimenkov
Vladimir Akimenkov is an activist and member of the opposition movement, Left Front. In 2010, he received a suspended sentence for activity in the officially banned National Bolshevik Party. He was also a member of the political movement Defense and was actively helping political prisoners in Russia. Authorities detained Akimenkov following the demonstration at Bolotnaya Square on 6 May 2012. They claimed he was disobeying police orders but subsequently released. He says he was about three days later, police again visited and asked for an interview, which he refused. By the end of the day, the police had conducted a search warrant and taken him into custody, where he remains. The photos and videos of the demonstrations did not capture any action which would point to violent or disorderly acts by Akimenkov. On the contrary, these images show Akimenkov doing nothing illegal, and he also denies the allegations. Prior to his arrest, Akimenkov suffered from a serious eye disease and now faces blindness.
Artjom Saviolov
Artjom Saviolov has never participated in any political activism, not even as the member of any groups. The protest at Bolotnaya Square was the first demonstrations in which he participated. He was arrested soon after the crowd broke through the police cordon, and Saviolov then spent the night at the police station. The next day he was accused of disobeying a police order and released, after the court sentenced him to one day in prison. A month later, authorities searched his apartment unannounced, and the following day he was again arrested. None of the allegations Saviolov faces has been announced.
Michail Kosenko
Mikhail Kosenko is also not a member of any political party or group and participated in the demonstrations for the first time in December 2011. Five months after the Bolotnaya Square protests, he was briefly detained and released. Police arrested him again a few days later and have held him in custody ever since. He is accused of involvement in public unrest and violence against members of the police.
All three of these men are considered by Amnesty International to be prisoners of conscience because they were arrested only for the peaceful exercise of the right to assembly and association.
Case background
During the Bolotnaya Square protest, the police arrested 450-600 demonstrators. Many witnesses, including Amnesty International observers, pointed out that some of them were beaten by policemen. After the protest, 47 protesters were hospitalized.
In June 2013, the Ministry of Justice of the Tula region received a complaint from the lawyer Farid Murtazina, who is representing Artyom Saviolov. The complaint regarded a lack of investigation regarding Saviolov's participation in the protests. A Committee of Inquiry concluded that the conduct of Farid Murtazina could jeopardize his client's rights to a fair and effective legal representation. Farid Murtazin all denies these allegations and points out that the Committee of Inquiry against him has no substantial evidence. His client Saviolov also confirmed that he has no problems with his representative in court.