This is only a preview of unpublished case!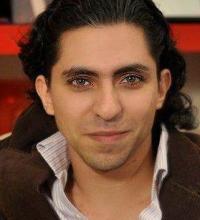 Saudi Arabian activist unjustly imprisoned
Saudi Arabia, action created 25.9.2014, petition is active
A court in Saudi Arabia has decided to proceed with the prosecution of activist Raif Badawi for apostasy, a charge which carries the death penalty, in what Amnesty International said is an attempt to stifle political and social debate in the country.
Raif Badawi, founder of a website for political and social debate, "Saudi Arabian Liberals", has been detained since 17 June 2012 in a prison in Briman, in Jeddah. He was charged with "setting up a website that undermines public security" and ridiculing Islamic religious figures. Amnesty International considers Raif Badawi to be a prisoner of conscience held .
The trial with Raif Badawi began in June 2012 in the District Court in Jeddah, and was marred by irregularities. According to his lawyer, the original trial judge was replaced by a judge who had advocated that Raif Badawi be punished for "apostasy". His lawyer contested the judge's impartiality in the case.
The charges against Raif Badawi relate to a number of articles he has written, including one about Valentine's Day – the celebration of which is prohibited in Saudi Arabia. He was accused of ridiculing Saudi Arabia's Commission on the Promotion of Virtue and Prevention of Vice (also known as the religious police) in the conclusion of his article. The charges against him also mention his failure to remove articles by other people on his website, including one insinuating that the al-Imam Mohamed ibn Saud University had become "a den for terrorists".
On 17 December, the District Court in Jeddah referred the case to the General Court in Jeddah, recommending that he should be tried for "apostasy". On 22 December the General Court in Jeddah had Raif Badawi sign documents to enable his trial for "apostasy" to proceed.
On 21 January the General Court sent the case back to the District Court stating that they did not have jurisdiction to review his case and that they had found that he had not insulted Islam and therefore it did not amount to an "apostasy" charge. The general prosecutor however is still insisting that Raif Badawi be tried for apostasy. The case is currently before an appeal court to determine whether the case should be heard by the District Court in Jeddah or another tribunal, in particular the General Court in Jeddah, to which it was previously referred.
Case background
Saudi Arabia has failed on every count to live up to its promises to address the dire human rights situation in the country.
"Saudi Arabia's previous promises to the UN have been proven to be nothing but hot air. It relies on its political and economic clout to deter the international community from criticizing its dire human rights record," said Philip Luther, Director of Middle East and North Africa at Amnesty International.
"For all the peaceful activists that have been arbitrary detained, tortured or imprisoned in Saudi Arabia since, the international community has a duty to hold the authorities to account."