This is only a preview of unpublished case!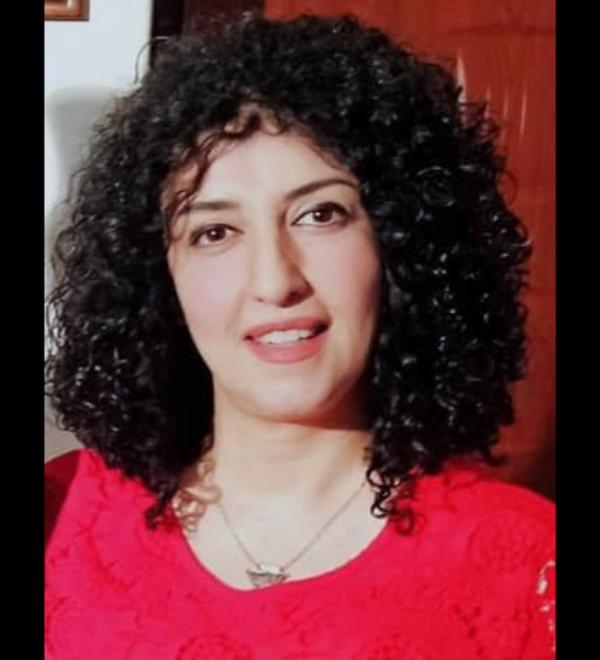 Iranian activist in prison for promoting women rights
Iran, action created 15.5.2015, petition is active
Iranian human rights defender Narges Mohammadi was imprisoned for her peaceful activities in support of human rights and rights to freedom of assembly, association and expression. She was accused of "spreading propaganda against the system" and "assembly and collusion against national security."
Amnesty International considers Narges a prisoner of conscience and calls for her immediate release.
Human rights defender Narges Mohammadi was arrested on May 5th in the morning in her house. Subsequently, she was taken to Tehran's Evin prison. Two days before her arrest, Narges arrived at the first session of her trial. Allegations included "spreading propaganda against the system" and "assembly and collusion against national security." Amnesty International believes that the allegations against her are solely based on her nonviolent activism in support of human rights, including activities such as giving interviews to the media, gathering in front of prisons before executions to support the families of prisoners sentenced to death or connecting with other human rights activists (such as Nobel Peace Prize winner Laureate Shirin Ebadi and her meeting in March 2014 with Catherine Ashton, the former High Representative for Foreign Affairs and Security Policy). Narges' lawyer was not allowed to consult the file prior to the commencement of trial. Narges Mohammadi also faces charges of "membership in an illegal organization, whose aim is to harm national security." She also initiated a campaign that worked towards the abolition of the death penalty. Her health deteriorated due to her imprisonment, and she has suffered from seizures and temporary loss of vision. It is not clear whether its current confinement is associated with the previous case, or only the current charges.
Case background
During her first court proceedings on May 3rd, 2015, Narges Mohammadi's lawyers told the judge that they were unable to defend Narges because they had not been given access to her file. Narges told Amnesty International that the judge accused her of being against Islam because she opposes the death penalty. In 2014, she was repeatedly summoned to court in June 2014 was briefly detained. She was released after paying the bail of 1 billion Rijal (40 000 USD).
Narges Mohammadi is the Executive Chairman of the Center for the Protection of Human Rights. She was arrested for the first time on June 10th, 2010 at her home in Tehran. The location of her detention was unknown for several weeks before she was released on July 1st, 2010. Narges was persecuted by the Iranian authorities because of her activism. In 2009, she was banned from leaving the country and thus could not attend the conference in Guatemala. The conference was organized by Nobel feminine initiative and Narges was supposed to make a speech on "The role of women and democracy in Iran." She was also repeatedly summoned to the court, where the judge told her to stop working for the Center for the Protection of Human Rights.
She wrote a lengthy open letter from Evin Prison to the Public Prosecutor of Tehran in July 2015, in which she said: "And I, a mother in pain who is tired of pain and suffering, have stayed behind. My heart has been torn into hundreds of pieces. My hands – without even trying – face the sky. Dear God, please take my hands and give me the patience I need. For a long time, I won't be able to see their [her children's] innocent faces. I won't be able to hear their voices. I won't be able to smell them while holding them in my arms. Oh God, my arms feel so cold and empty without the presence of my children. My hands move towards my chest which feels as if it's on fire. My cheekbones burn from the tears that run down my face. The lava flowing from my eyes feels like fire from the depths of my heart." See her letter in full here: https://www.amnesty.org/en/latest/campaigns/2015/08/narges-mohammadi-tearing-my-heart-to-pieces-iran/
The Iranian authorities frequently transfer prisoners in need of medical care to hospital, but Amnesty International understands that prisoners are not always provided with actual medical care and instead are simply returned to prison. Whether done intentionally or by neglect, failing to provide adequate medical care to prisoners is a breach of Iran's international human rights obligations. The denial of medical treatment may amount to a violation of the absolute prohibition of torture and other ill- treatment, under Article 7 of the International Covenant on Civil and Political Rights, to which Iran is a state party. Article 12 of the International Covenant on Economic, Social and Cultural Rights, to which Iran is also a state party, specifically recognizes the right of every person to the highest attainable standard of physical and mental health. The UN Standard Minimum Rules for the Treatment of Prisoners (Mandela Rules) also state that prisons must provide adequate medical care to prisoners without discrimination (Rules 24-35). Rule 27(1) of the Mandela Rules provides that "Prisoners who require specialized treatment or surgery shall be transferred to specialized institutions or to civil hospitals." See this public statement https://www.amnesty.org/en/documents/mde13/2508/2015/en/ for more information